Renew Your Membership
NHCA membership is a date

-b

ased membership

lasting one

year

from renewal, with the exception of Commercial Members, whose membership period is January 1 - December 31.
For current members who are wanting to renew their membership for the upcoming year, once you are in your 'renewal period', you will receive an email with your renewal invoice attached as a link. You can then click on the link and pay the invoice online with a credit card. Please check your spam/junk folder if you do not receive this email. If you let your membership lapse and renew after your membership expires, your new start date will be the day you join, and your expiration date will be 365 days later.
Another way to view this invoice is to login to your NHCA profile & click on 'My Profile'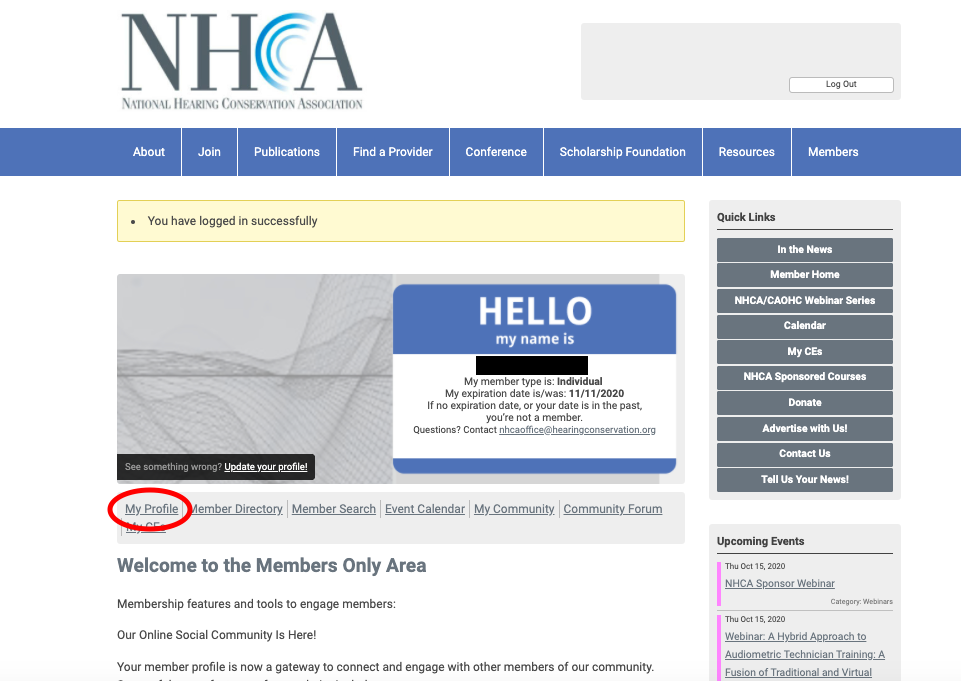 Next, hover over 'my profile' again until a dropdown menu appears. Click on 'Invoices'.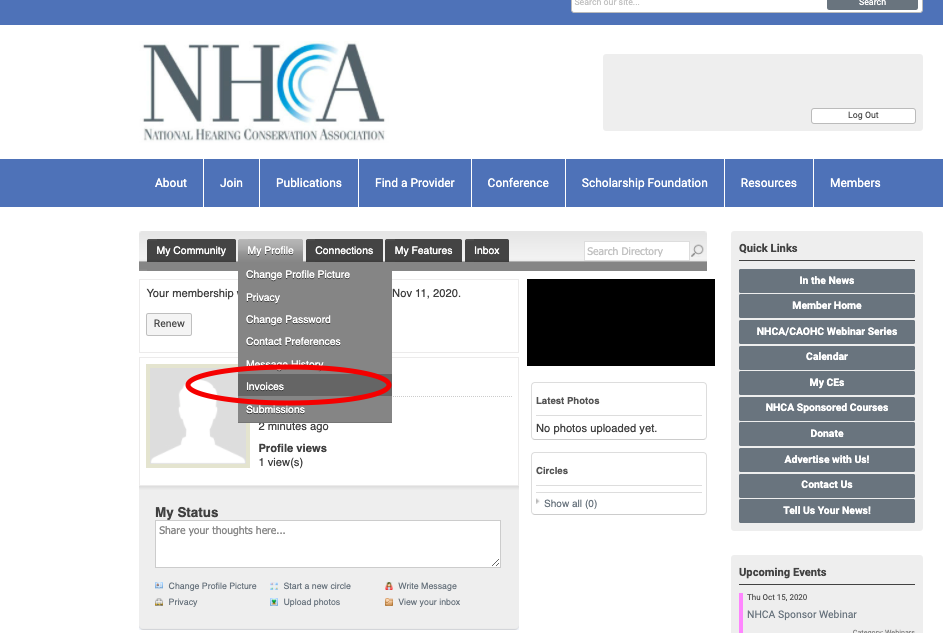 Click on the invoice number of the 'renewal' invoice.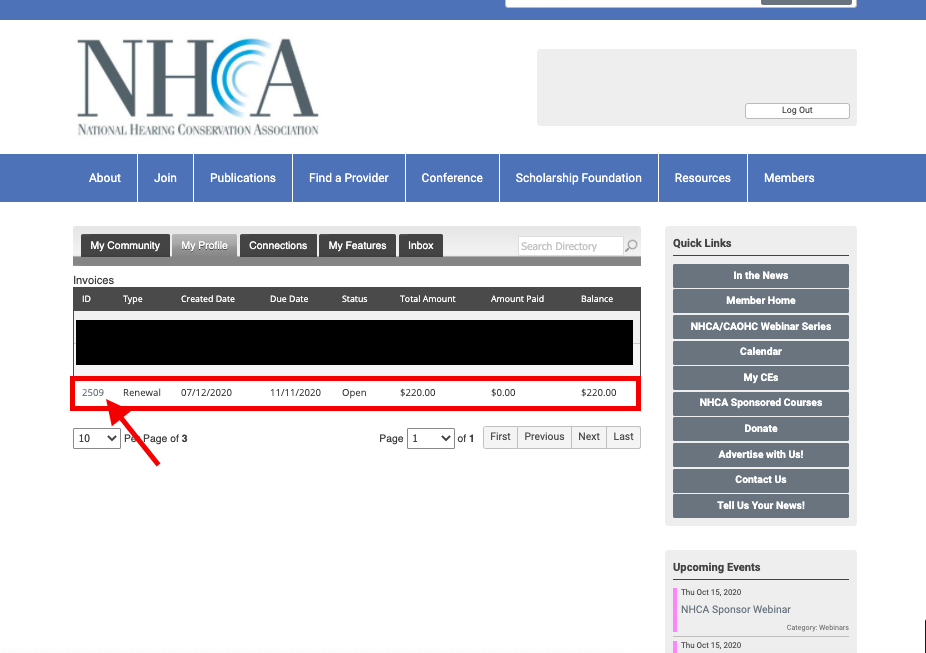 Scroll down and click on 'Pay Invoice'. This will take you to a form to pay the invoice online with a credit card. Once you submit payment, your membership will automatically renew with the new expiration date.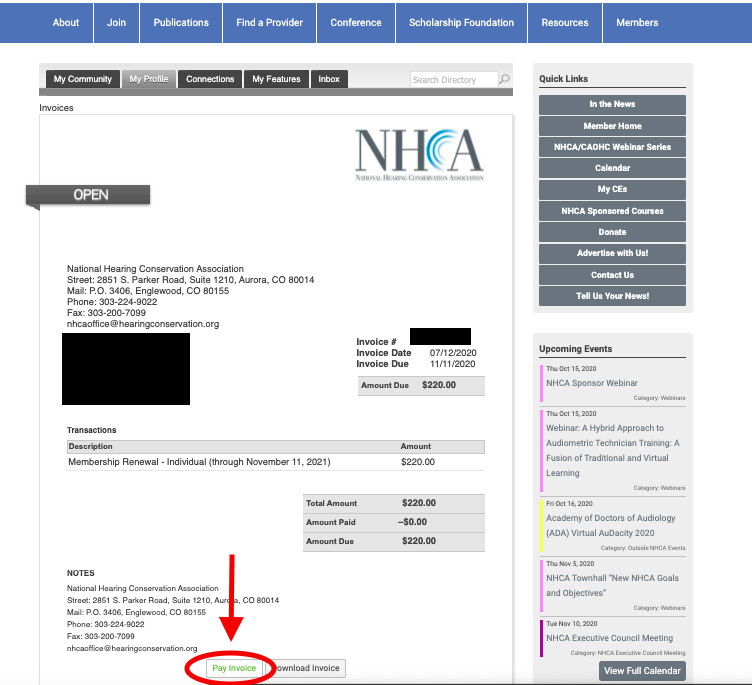 ---
 If you have any questions about renewing your membership, please reach out to us at [email protected].