Hearing Conservation Related Websites
Occupational Hearing Conservation
Hearing Conservation in the Military
Hearing Health
Community Outreach
Noise and Acoustics
Occupational Hearing Conservation

The mission of the National Institute for Occupational Safety and Health (NIOSH) Hearing Loss Prevention Cross-sector Program is to provide national and world leadership to reduce the prevalence of occupational hearing loss. This includes prevention of occupational hearing loss due to hazardous noise exposure, ototoxic substances (chemical, pharmaceutical, metals) and the development of interventions through research in surveillance, engineering noise control, personal protective equipment and best practices.
---
With the Occupational Safety and Health Act of 1970, Congress created OSHA to assure safe and healthful working conditions for working men and women by setting and enforcing standards and by providing training, outreach, education and assistance. OSHA has extensive information related to occupational noise exposure and hearing conservation.
---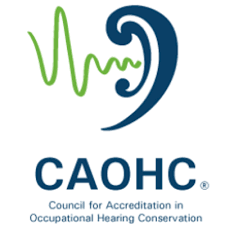 The main objective of the Council for Accreditation in Occupational Hearing Conservation (CAOHC) is to provide education, information and guidance to industry and those serving industry regarding the successful implementation of an occupational hearing conservation program. It seeks to prevent occupational hearing loss.

---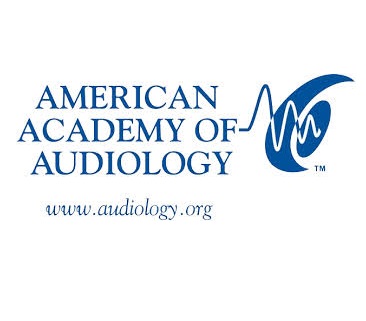 The American Academy of Audiology is the world's largest professional organization of, by, and for audiologists. The active membership of more than 12,000 is dedicated to providing quality hearing care services through professional development, education, research, and increased public awareness of hearing and balance disorders.
---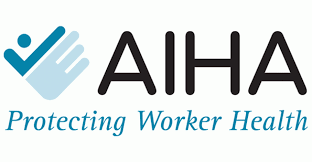 Founded in 1939, the American Industrial Hygiene Association is a nonprofit organization serving professionals dedicated to the anticipation, recognition, evaluation, control, and confirmation of environmental stressors in or arising from the workplace that may result in injury, illn​ess, impairment, or affect the well-being of workers and members of the community.
---

 The American Association of Occupational Health Nurses Inc is the primary association for the largest group of health care professionals serving the workplace.  AAOHN is dedicated to advancing and maximizing the health, safety and productivity of domestic and global workforces by providing education, research, public policy and practice resources for occupational and environmental health nurses. The mission of AAOHN is to advance the profession of occupational and environmental health nursing through five pillars: education and research; professional practice/ethics; communications; governmental issues; and alliances.
---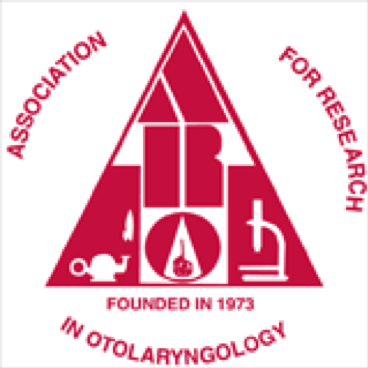 Association for Research in Otolaryngology (ARO) - The Association for Research in Otolaryngology is an international association of scientists and physicians dedicated to scientific exploration among all of the disciplines in the field of otolaryngology. Research efforts involve the ear, nose, head, neck and related functions including hearing, balance, speech, taste and smell among others. A wide range of scientific approaches is represented including biochemical, physiological, behavioral, developmental and evolutionary.
---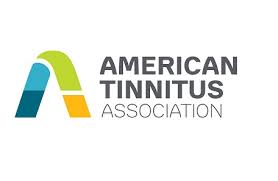 American Tinnitus Association - The nonprofit American Tinnitus Association is the nation's foremost organization working to cure tinnitus. Our board and staff work with researchers, tinnitus sufferers, donors, legislators and other concerned individuals to support vital tinnitus research. The researchers we fund work hard to discover the sources of tinnitus, to identify the best methods that will help people cope with their tinnitus and, especially, to find a cure for this often devastating condition.
---
---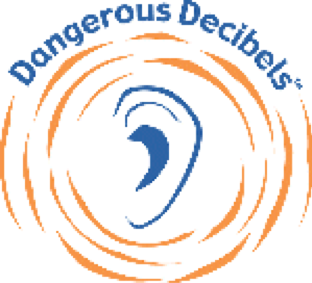 The Dangerous Decibels project is a public health campaign designed to reduce the incidence and prevalence of Noise Induced Hearing Loss (NIHL) and tinnitus (ringing in the ear) by changing knowledge, attitudes, and behaviors of school-aged children.
The project is built upon an innovative collaboration between basic science researchers, clinicians, museum educators, health communication experts, civic leaders, teachers, public health professionals, and volunteers in a unique public/private partnership. Current partners are the Oregon Hearing Research Center at the Oregon Health & Science University (OHSU) and Portland State University (Department of Health Communications), and University of Northern Colorado.
---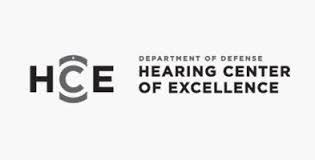 The Hearing Center of Excellence fosters and promotes the prevention, diagnosis, mitigation, treatment, rehabilitation and research of hearing loss and auditory injury. It supports the development, exchange and adoption of best practices, research, measures of effectiveness and clinical care guidelines to reduce the prevalence and cost of hearing loss and tinnitus among warriors and veterans. Click here for more information. Follow us on Twitter & Facebook! ​
---

Hearing Health Foundation's (HHF) mission is to prevent and cure hearing loss and tinnitus through groundbreaking research and to promote hearing health. HHF is the largest non-profit funder of hearing and balance research in the U.S. and a leader in driving new innovations and treatments for people with hearing loss, tinnitus, and other hearing disorders. 
---
Institute of Noise Control Engineering (INCE)- The Institute of Noise Control Engineering of the USA (INCE/USA) is a non-profit professional organization incorporated in Washington, DC. A primary purpose of the Institute is to promote engineering solutions to environmental, product, machinery, industrial and other noise problems. INCE/USA is a Member Society of the International Institute of Noise Control Engineering, an international consortium of organizations with interests in acoustics and noise control.
---

Military Audiology Association goals:
To advance the profession of audiology within the US Department of Defense by:
Disseminating knowledge and information
Promoting quality health care
Protecting and maintaining the hearing sensitivity of those exposed to hazardous levels of noise
Establishing and maintaining cooperation among medical, biological, engineering and other sciences associated with the profession of audiology and to further professional growth and social contact among audiologists and other allied professionals
---

Noise Free America - Noise Free America is a Coalition to Promote Quiet has written a book on illegal motorcycle noise. It is a visual guide to illegal motorcycle equipment, intended to make it easier for law enforcement officials to identify illegal equipment and thus issue more citations. Please order the book, read the book, and recommend it to your local law enforcement agencies. 
---

Noise Pollution Clearinghouse- The mission of the Noise Pollution Clearinghouse is to create more civil cities and more natural rural and wilderness areas by reducing noise pollution at the source.